did i do all of that?
(he/him)
Welp.
First game of the year beat is
Crisis Core: Final Fantasy VII Reunion
(as it's apparently called). I, er, had a lot of fun with it: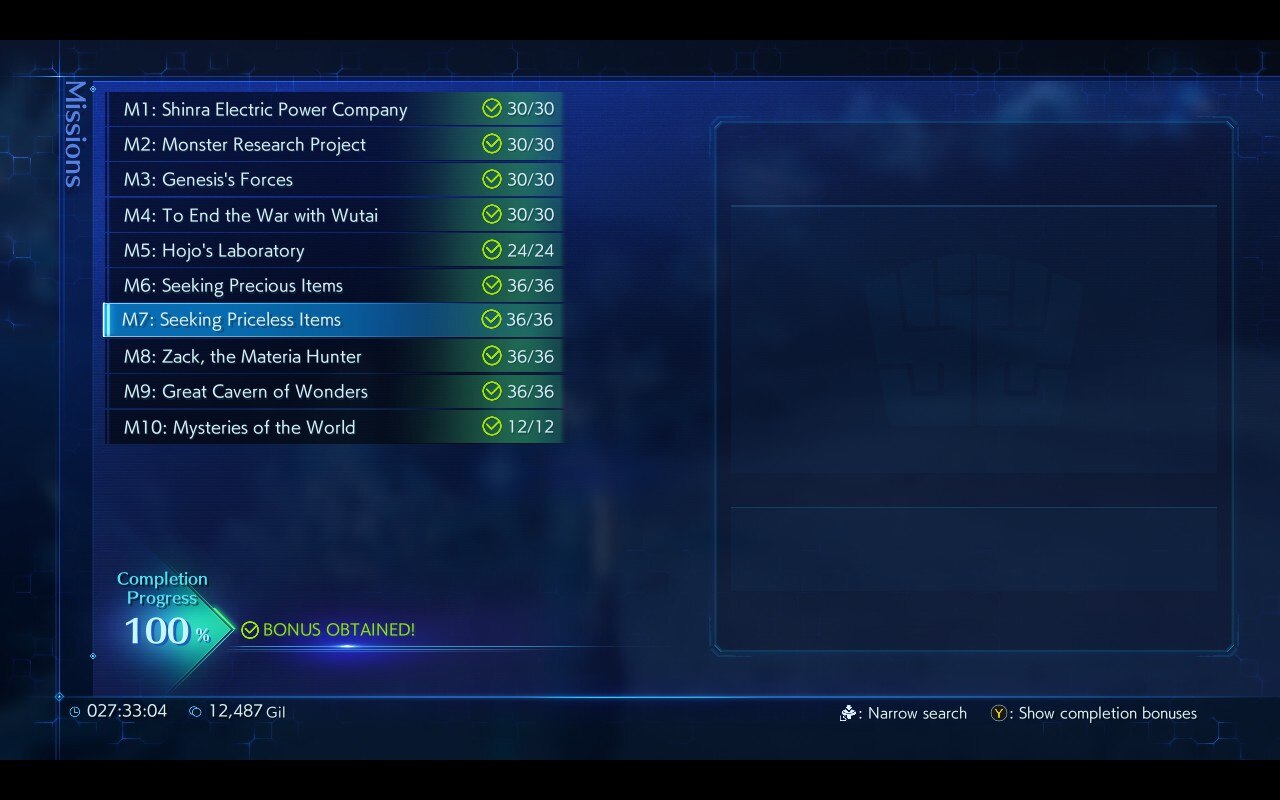 That includes the superboss, who was the final mission I beat (as you could imagine). She's mainly an HP sponge with ridiculous stats - surviving long enough considering she basically one shots you to deplete her 10,000,000 HP is tough. You can steal 99 Phoenix Downs from her (or whatever number to make your count hit 99), so you can keep yourself with basically permanent Raise status, but she has a really quick physical attack that kept killing me before I could reuse a Phoenix Down. I probably tried her a dozen times, maybe more. I had fun with her, though - it's easily the most challenging fight in the game by a long shot, and requires you to actually learn her mechanics, which is not something I'd done since the first half of the game, since I got so addicted to the missions that Zack was an absolute powerhouse by the end (the final boss took two hits from one of my more weak attacks lol).
I really love maxing characters out in the Final Fantasy series. Something about breaking the HP and damage limits and maxing out my stats is really fun. I wouldn't mind another game in Crisis Core's mold - it's a very simple button masher, for the most part, though I'm sure hard mode makes things more difficult to breeze through. I'm tempted to go back to my playthrough of FF7R, and probably will... I think I left off at a big section with Aerith in the slums, coincidentally, which is probably a decent point to pick it back up at considering what I just played lol.