Thanks to Johnny Unusual for suggesting this video to kick off the countdown.
Including my own, there were 15 ballots submitted for this list, generating a list of exactly 150 classic and new Marvel characters, only a third of which gathered enough points to make the final cut. What struck me while compiling the list is just how many fun characters Marvel has in its catalogue. Basically every new name submitted elicited a "Dang, that's a good character!" from me, and there are plenty more I can think of who didn't get a vote. When I write these up I'll be mostly leaning on my own knowledge, which mainly comes from the last 20+ years of comics and movies, so feel free to jump in with stories from any older comics, animated series, or whatever else made you love these characters.
Honorable Mention: Winter Soldier
Honorable Mention: Mister Sinister
Honorable Mention: Machine Man
Honorable Mention: Man-Thing
Honorable Mention: Boom-Boom
50: Dazzler
49: Spider-Ham
48: White Queen
47: The Dryad
46: Luke Cage
44 (tie): White Widow
44 (tie): Red Queen
43: Black Widow
42: The Kingpin
41: Hawkeye
40: Green Goblin
39: Mirage
Previously when I've run character countdowns I've given honorable mentions for any characters that received multiple votes but not enough points for the top 50, but there were too many who received that distinction this time, so here's just the top 5. I will be using the characters' most current alias where applicable, but I'll include alternates. Also, I didn't list general enhanced physical ability among characters' powers, because it would get pretty repetitive.
#53 (tie): Winter Soldier
AKA: James Buchanan "Bucky" Barnes, Captain America
Powers: Cool cybernetic arm
First Appearance: Captain America Comics #1, 1941
Created By: Joe Simon, Jack Kirby
Portrayed By: Sebastian Stan
2 votes, 47 points (Top voter: Adrenaline)
Bucky first appeared in the 40s as Captain America's kid sidekick, back when it was cool for superheroes to have those. He went missing near the end of World War II, and while he appeared in flashbacks and was represented by multiple "Bucky" imitators over the years, he finally reappeared in the 2000s during Ed Brubaker's seminal run on Captain America as the Winter Soldier, a brainwashed, highly effective Russian assassin. Cap eventually got Bucky back on his side, and he took up the shield himself for a time, though he has struggled with the horror of what he did for the Soviets ever since. He's a supporting character in the MCU, appearing mostly in Captain America and Avengers movies.
#53 (tie): Mister Sinister
AKA: Nathaniel Essex
Powers: Telepathy and telekinesis among others
First Appearance: The Uncanny X-Men #221, 1987
Created By: Chris Claremont
2 votes, 47 points (Top voter: Octopus Prime)
Essex was originally living in Victorian England, working on improving the human race, when the immortal mutant Apocalypse found him and gave him superpowers, setting his life on a new course which he continues to this day. He strives to create the perfect mutant specimen, leading to him capturing and manipulating the DNA of various members of the X-Men, and generally causing all sorts of trouble. He also has an army of clones of himself to take over his work should he ever be killed. Now that his work is accepted as part of the nation of Krakoa's mission, he's more dangerous than ever. He was teased in Fox's X-Men movie franchise but never appeared before Disney bought the company.
#53 (tie): Machine Man
AKA: Aaron Stack, X-51
Powers: Flight, various useful robotic components
First Appearance: 2001: A Space Odyssey #8, 1977
Created By: Jack Kirby
2 votes, 47 points (Top voter: Olli)
I don't know a whole lot about the early days of Machine Man. I do know that he is the only survivor of a race of robots, and he has at best a complicated relationship with the humans he now lives among. He was a member of the short-lived team known as Nextwave, he's been on various Avengers squads, and pretty much any other team that would have him. He has pride in his robotic nature, and fights against the idea that artificial life should be seen as less valuable than organic life.
#51 (tie): Man-Thing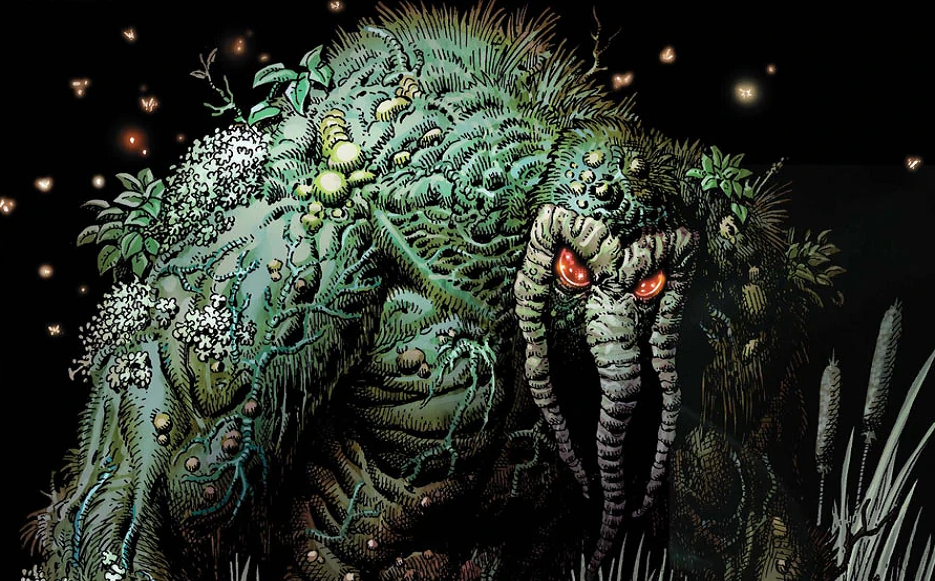 AKA: Theodore "Ted" Sallis
Powers: His touch burns if you fear him. Also he's a plant monster
First Appearance: Savage Tales #1, 1971
Created By: Stan Lee, Roy Thomas, Gerry Conway, Gray Morrow
Portrayed By: Conan Stevens
2 votes, 48 points (Top voter: Peklo)
Although DC's Swamp Thing is arguably the more famous plant-based anti-hero, Man-Thing was actually created first. Ted Sallis was a biochemist attempting to recreate the super soldier formula, but things went poorly for him and he ended up transformed into a walking plant/human hybrid. He eventually became a guardian of the Nexus of Realities, which can be used to travel to other universes. There are also other similar Man-Things walking around, but Ted's the most notable.
#51 (tie): Boom-Boom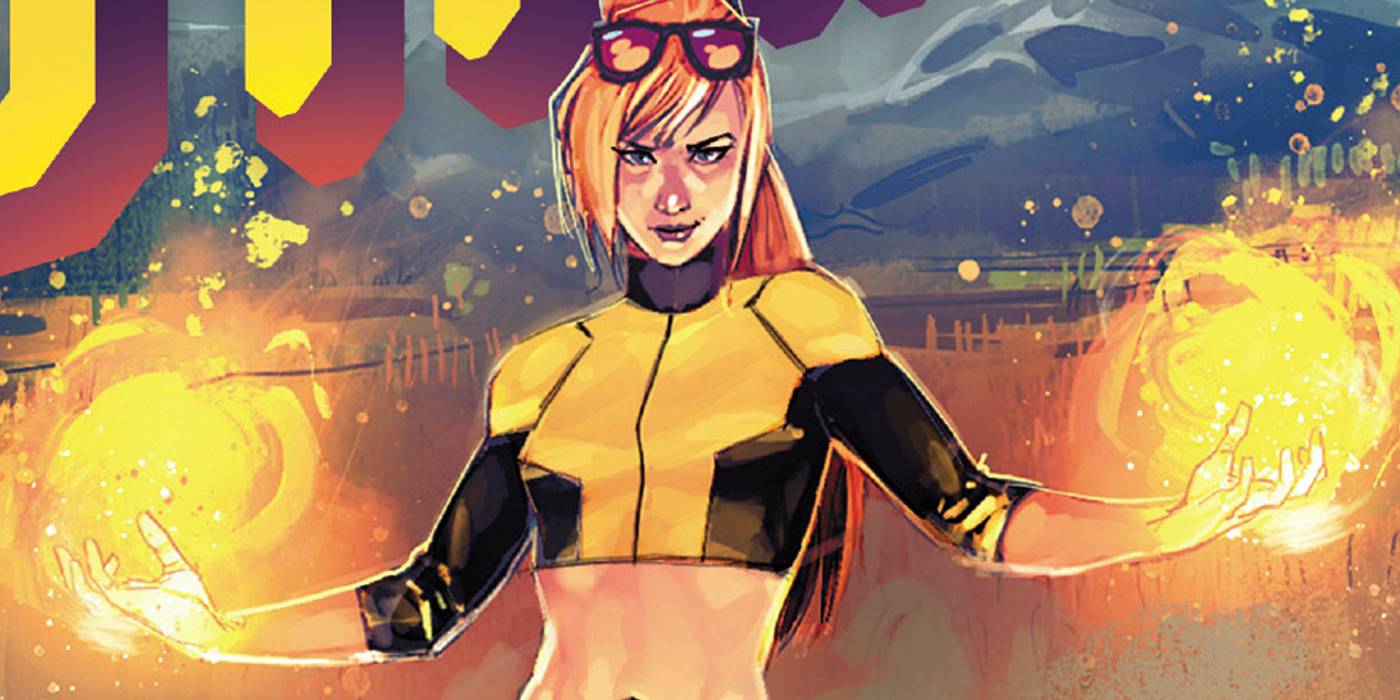 AKA: Tabitha Smith, Time Bomb, Meltdown
Powers: Creates explosive energy balls
First Appearance: Secret Wars II #5, 1985
Created By: Jim Shooter, Al Milgrom
2 votes, 48 points (Top voter: Peklo (#1))
Boom-Boom is a reliably entertaining supporting character in the X-family of titles, appearing most frequently as a member of the New Mutants and X-Force. She was also a member of Nextwave with Machine Man. She's reckless and defiant, traits that often get her in trouble, but she's also quite capable of taking care of herself, blasting enemies with her explosive orbs.
Last edited: