Son of The Answer Man
(He/Him)
Hey, does anybody remember "Let's Play Beowulf's Game Boy Youth," my LP series of yesteryear? I did a whole host of my favorite games from when I was a kid, starting with
Final Fantasy Legend 3
, and my personal favorite of my LPs
Final Fantasy Legend
. But I also did
Gargoyle's Quest
,
Rolan's Curse 1 & 2
,
The Sword of Hope
,
Kid Dracula
,
Metroid 2: The Return of Samus
, all three
Teenage Mutant Ninja Turtles
games, and
Super Mario Land
. (And they're all available for your perusal on the TT 2.0 archives, hint hint.)
But today, I'm here to talk about Castlevania, a game series that I've always run very hot and cold on. I actually owned the original Castlevania for DOS on a 5.25" floppy disk. It was painfully hard partially because it was Castlevania, and partially because it had a seriously limited color scheme and didn't actually run terribly well on my family's PC. The first game in the series that I had real luck with playing was
Castlevania: The Adventure
for the Game Boy.
This was a fairly early Game Boy title, and as such it was short and simple: You're Christopher Belmont and you have a whip. Fight through the four areas, beat the bosses, kill Dracula.
More backstory was later reconned together. According to the
official Castlevania Timeline
, Christopher was the Belmont of the late 1500s, falling between Trevor and Simon. He was the first to realize the pattern of Dracula reviving every century. None of that really matters here. As you'll see in a minute, the manual doesn't even give the main character's name! We all thought he was Simon until the sequel came out!)
Even Nintendo Power thoughts he was Simon! The game got full maps and nice coverage in the Game Boy Players Guide.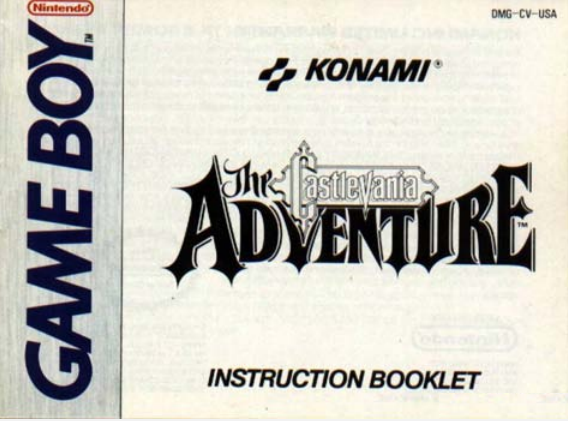 While we're riding home from the video game store, let's have a look in the manual.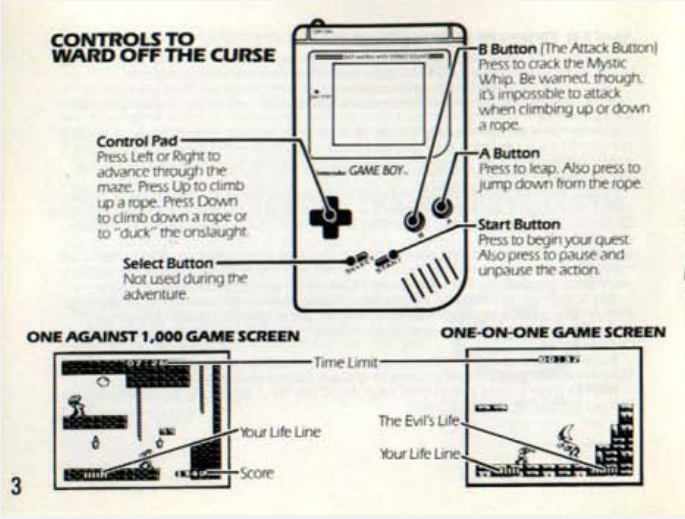 Does this feel like the same guy who wrote the TMNT manuals knocked it out in the same afternoon? (Because honestly, I think that's a real possibility.)
Notice something missing? No hearts and no subweapons! All you have is your whip and your wits. (There's no wall meat, either!)
Helpful!
Some of these are inaccurate, as we'll learn. Also interestingly, most of these monsters aren't series regulars.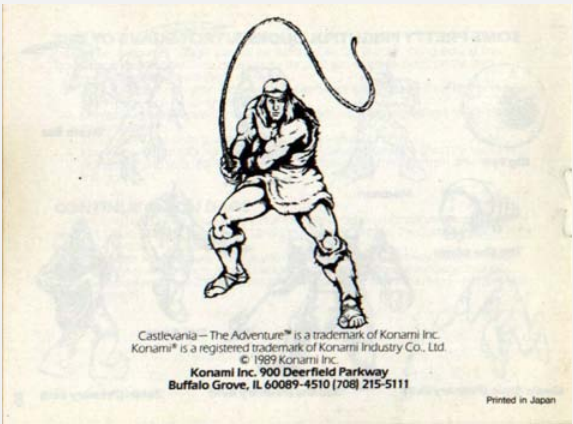 This could easily be Simon, I'm just sayin'.
Nintendo Power game us a breakdown of the items, also.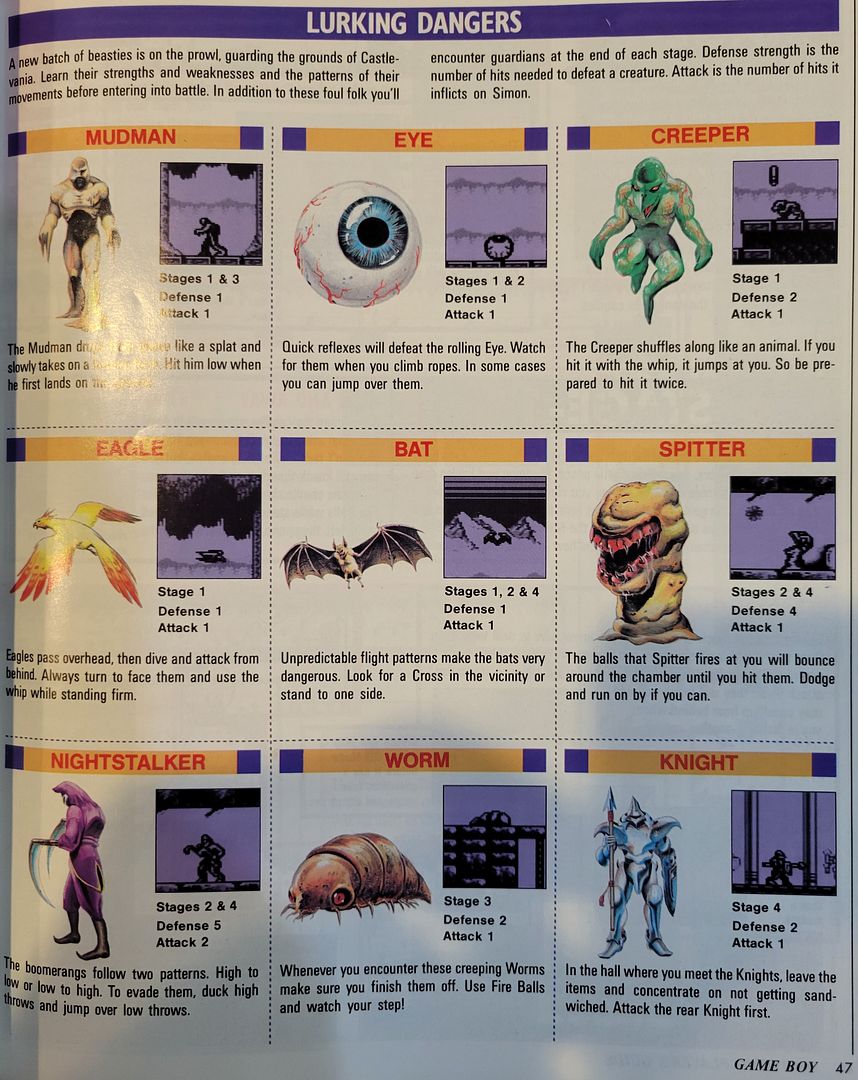 And much better details on the enemies, which more boring names. They label the Ground Mole as the "Creeper" here, but in the section about the boss fight against it, they call it both "The Drips" and "The Poisonous Slime". They really couldn't decide what these things were supposed to be!