Drac, I've been meaning to ask, did you repaint a bunch of these figures for a more cell-shaded look, or is there a whole toy line that comes that way these days?
Oh man, would that my painting skills were so good.
No this is a whole toyline produced by nostalgia guardians NECA who also have IP licenses for things like Aliens and Godzilla and Friday the 13th. They make big fully painted toys that come in window boxes with lots of accessories and multiple heads and hands. They have several lines of turtles that all aim to recreate a certain corner of the franchise. The ones in my photos so far are all based on the 1980s animated series and they usually come in two-packs and they are usually exclusive to Target which has made them pretty difficult to collect. I like them a lot and I had to talk myself down from buying every single set because they started to take up a lot of room in my collection.
I was especially tempted by their party wagon because the cartoon design differs from the original toy so strongly and fuck just look at this beauty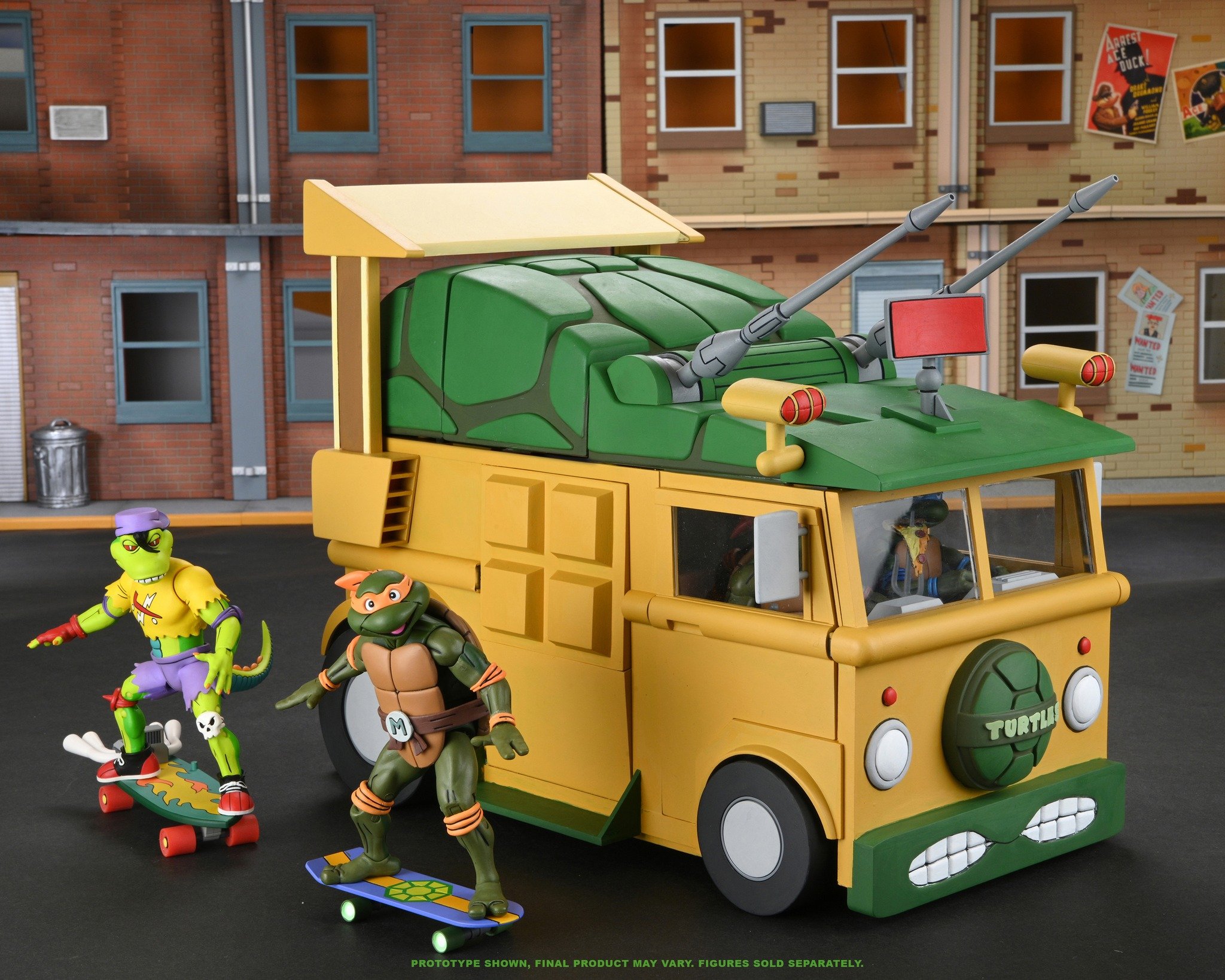 But it cost two hundred and fifty shells so ya know
NECA also makes TMNT figures based on the original movies (exclusive to Walmart) and on the Mirage comics (widely available) and on the video games (Internet only).