Do you require aid.
(whatevs)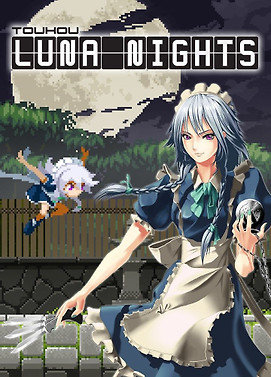 Hey everyone!
Let's play Touhou Luna Nights!
This game is one of many, many, MANY fangames paying homage to the Touhou Project line of games, developed by Team Ladybug. They first got on the radar for their development of a short spinoff
Metroidvania
"search action" game called SMT: Synchronicity, as a nearly-fake promo for the remake of SMT: Strange Journey. Said promo game turned out to be WAY better than the remake, featuring both snappy gameplay and excellent spritework. Touhou Luna Nights is another search action title, this one centering around Sakuya Izayoi, maid with literally Dio the Jojo's powerset, and it's honestly even better than SMT: Synchronicity, and an excellent game in its own right, even if you've never heard of the dang ol' Touhou.
I'm going into this assuming most of you have no idea what Touhou is, although on this forum that's not actually that likely. Still, it is likely for my co-commentators!
jenkitchen
will be joining me whenever possible, and I'll have
BEAT
and
fanboymaster
on fairly regularly as well. Maybe some other people, I dunno. In addition to the videos and summaries I'll be posting, I'll also provide short write-ups about the characters we meet in the game, built to familiarize people who aren't familiar with the Touhou Project with its characters. I will also be providing
entirely accurate
images of these characters, so you really get an idea of who they are.
PART 01

ANOTHER DAY, ANOTHER POCKET DIMENSION

STAGE 1 - MANSION GROUNDS

TIMEKEEPERS

jenkitchen - fanboymaster
​
Sakuya has a new job.
NOTES
INTRO IS NICE AND STRAGHTFORWARD. Our premise is given pretty straight-up: Remilia a mysterious figure creates a challenge for Sakuya to go through, and also disables her signature time-stopping ability.
LADYBUG IS INDEED WORKING ON A RECORD OF LODOSS WAR GAME. I don't know the first thing about Record of Lodoss War, but presumably someone out there is jazzed about this. It's in early access here if you want to check it out.
SNAIL TIME. It's a nice ability to start the game with, and slowing enemies is great for racking up graze points, but honestly Snail Time doesn't see a lot of use in this game, outside of very specific puzzles. It should go without saying that we'll get more temporal garbage as we go.
SOME CHARACTERS APPEAR. The mech is simple foreshadowing, but Hieda no Akyuu is relevant since she lets us save the dang ol' game at the phone booth! This isn't the real Akyuu though, but rather a pocket dimension simulacrum or something. Good enough for us, I guess!
FAST DOOR. There's a decent amount of obstacles in the game expecting you to use time nonsense to get past it. The fast door here is a pretty simple example with no real penalty for failure, but later areas will have very deadly traps.
ARE YOU A BOSS FIGHT? YOU LOOK LIKE A BOSS FIGHT. Nitori shows up and gives us a gift that's not a boss fight! With the Eternal Clock, Sakuya's timestopping power is mostly restored. We have a limit on how long we can stop time for, but during that time, we can queue up knives without spending MP, move around and avoid enemies, navigate traps, you name it. The game is balanced around you being able to stop time more or less at will, and it rocks out loud.
ALWAYS RECYCLE AFTER USING THE VENDING MACHINE. If there is a trick to getting the can in exactly every time, I don't know it. The can seems to have some randomness on where it goes. Regardless, using a vending machine fully heals all of your meters! Wheeeee!
WATER IS SOLID WHEN TIME IS STOPPED. Hell yeah you can just walk on water this game rules.
NITORI RUNS A STORE. Every enemy in the game drops gems, which you can sell to Nitori in exchange for money which then buys items from her. The stock is useful (healing items, permanent upgrades to your stats) but by no means required to beat the game.
WARP ZONE SCARY DOOR. Y'all know the drill, we can use a Scary Door to revisit any other Scary Doors we've seen.
SLIDING KNIFE. It could just be a slide kick, but no, that wouldn't be Sakuya enough.
TOUHOUDEX: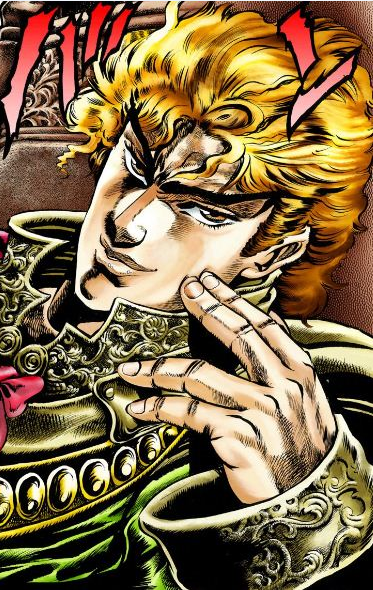 Sakuya Izayoi
Perfect and Elegant Maid
Our protagonist is the head maid at the Scarlet Devil Mansion, home to the vampire Remilia Scarlet. Although she is supposedly human, her incredible power to stop time, not to mention her ruthless demeanor and unbreakable devotion to her job and mistress, makes her more intimidating than many actual youkai encountered in Gensokyo. Sure doesn't help that she seems to carry an inexhaustible number of knives on her at all times, and is deadly proficient at throwing them en masse. She occasionally ventures outside of the mansion to rectify the latest disaster that inevitably befalls Gensokyo every so often, but since her priority is Remilia and the mansion, she's more than content to let one of the other main protagonists handle things instead.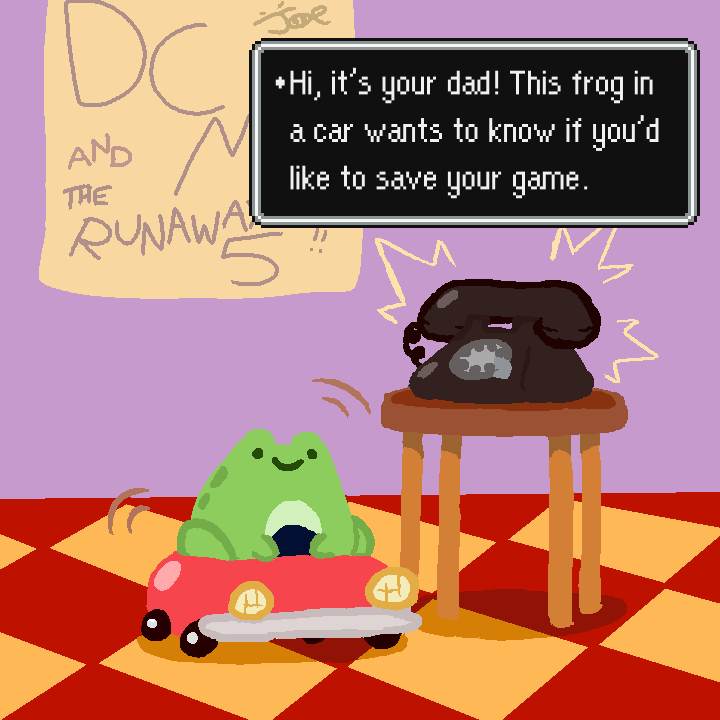 Hieda no Akyuu
Memory of Gensokyo
Akyuu here isn't actually a conventional bullet hell game character like everyone else. She's a side character that mostly appears in print works and music CDs. As a "Child of Miare", Akyuu has an eidetic and encyclopedic memory of anything she sees, as well as reincarnation powers. As such, she serves as a chronicler for the assorted shenanigans and agents of chaos that make up Gensokyo's history. Likewise, she makes a common appearance in fanworks as a save-point character, but rarely does anything beyond that. Honestly not a whole lot else to say here.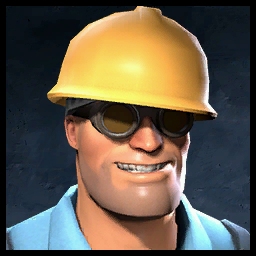 Nitori Kawashiro
Aquatic Engineer
Most people in Gensokyo use magic or supernatural powers to fight their battles, but Nitori primarily makes use of homemade devices! She is a kappa that makes her home on Youkai Mountain, which is exactly what it sounds like. Although she's on the shy side and doesn't like direct conflict, she's more than willing to lend her services as an engineer to basically anyone, and has a healthy amount of confidence in her work. In particular, she's aided Marisa Kirisame on her adventure to the underworld, and is responsible for a great many technological innovations in Gensokyo. Like, say, phone booths LOOK THEY WERE CUTTING EDGE AT ONE TIME OKAY
Last edited: