Son of The Answer Man
(He/Him)
#19 Doctor Light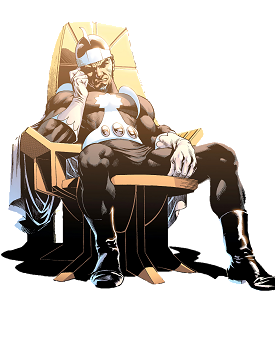 Doctor Light was a legacy character; the original one was a physicist named Dr. Arthur Light. Through pretty much all of his reboots, the fact that Light was a physicist and invented the technology that powers him stays pretty constant, though his stupidity for much of his criminal career was later retconned to be caused by a badly-done mindwipe.
There was a period in the Silver Age when Dr. Jacob Finlay (another physicist!) had been Light's partner and a superheroic first version of the character, whose death haunted Light.
Dr. Kimyo Hoshi was originally established as an astronomer. Her area of study has expanded to pretty much all light-based technology, and writers occasionally think she's a medical doctor, too. In general this holds for spinoffs and adaptations: The DC Bombshells version of her is chief scientist for the Bombshells project!
(The Arrowverse presents two versions of Doctor Light: Both are briefly-appearing metahuman criminals; neither is likely to actually have a doctorate, but it's never ruled out.)
Actually, the only appears of a Dr. Light I can find where we can be certain they don't have a doctorate is DC Super Hero Girls, in which Kimyo is a student at Super Hero High.