Son of The Answer Man
(He/Him)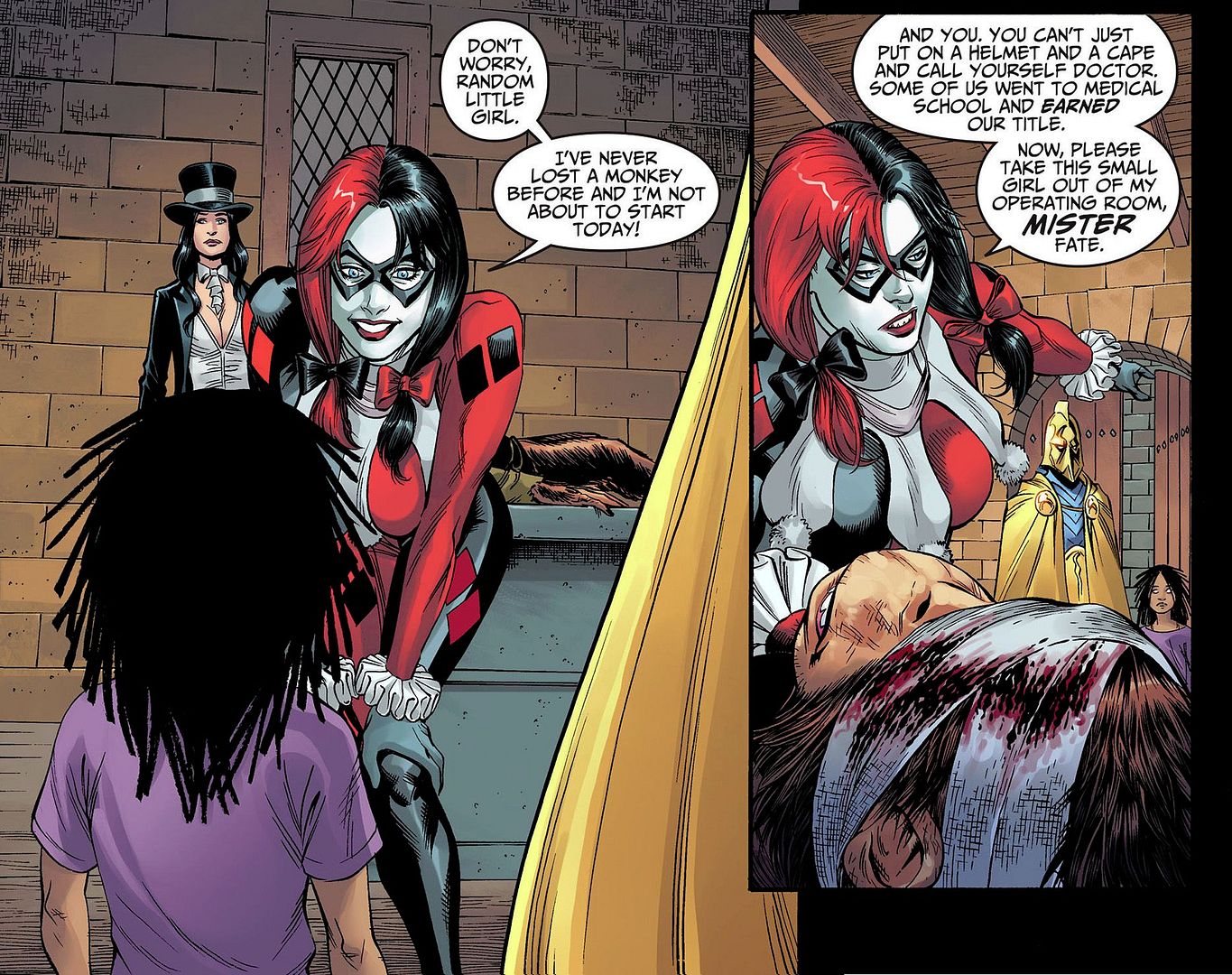 While I don't doubt that Harley is more qualified in this instance, in most continuities Kent Nelson has a PhD, typically in archeology (he actually had an MD in his earliest Golden age appearances). If Inza Nelson is under there with him, she definitely also has a PhD. So they wouldn't be qualified to perform surgery on a monkey, but Doctor is still a valid title.
If that's Khalid Nassour under the helmet, he didn't finish med school before becoming a superhero, so she's got a point.
Harley, to her credit, is generally accepted to have an MD/PhD. Comic writers are known to be lax with their research, but she's definitively a psychiatrist, which requires an MD, and having a dual degree isn't unusual and would be expected for the wunderkind who was invited to Arkham at a shockingly young age to study the Joker.
This got me thinking: How many comics characters with "doctor" in their names are actual doctors? (And how many of them, like
Dr. Worm
, are not real doctors but are real worms?) I do love a good project, after all.