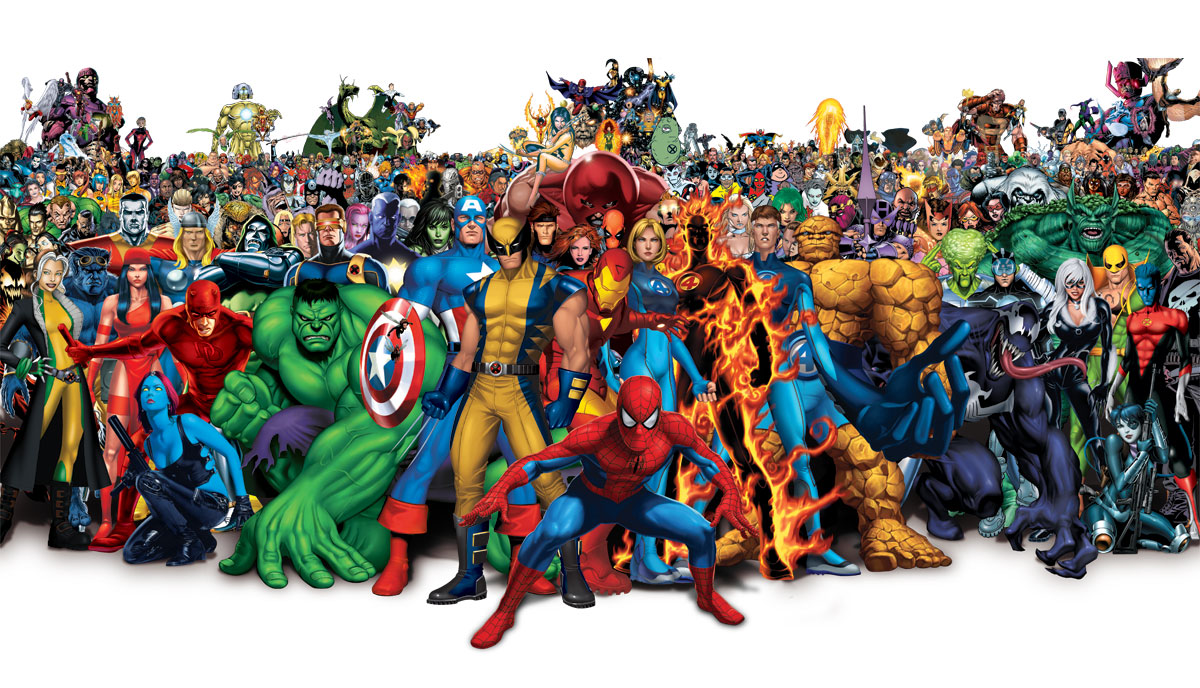 Marvel is maybe the biggest entertainment franchise in the world right now, and they built the foundation for that success over the course of over 60 years (more if you count the early days before the current era), establishing hundreds if not thousands of compelling characters for fans to fall in love with and keep them coming back to the comic shop, movie theater, and anywhere else they might show up. Let's take on the daunting task of narrowing that legion of characters down to Talking Time's 50 favorites.
To participate, send me a PM with a list of up to 25 of your favorite distinct characters from the Marvel superhero universe, in ranked order. They can be heroes, villains, civilians, or any other type of character. Please include secret identities in your list so I don't have to follow up. The characters must have originated in a story taking place in the Marvel universe in any medium. What makes a character distinct can be fuzzy and complicated, so here are some guidelines.
Two characters that use the same codename but who are otherwise separate people are distinct. (Example: Peter Parker and Miles Morales are both Spider-Man, but they are different characters)
Adaptations of characters into a different medium may result in some differences, but they are usually not distinct. (Ex: Comic book Peter Parker and MCU Peter Parker are the same character)
If a character is cloned, and the clone has their own name and personality, they are distinct. (Ex: Peter Parker and Ben Reilly are different characters)
If, however, a clone exists to fill the same role after the original body dies, they are not distinct. (Ex: The original Ben Reilly clone and the current Ben Reilly clone are the same character)
Alternate versions of characters from different timelines or realities, in most cases, are not distinct. (Ex: 616 Peter Parker and Ultimate Peter Parker are the same character)
In certain circumstances, especially if two versions of a character exist for an extended time in the same reality, they could be distinct. (Ex: 616 Miles Morales and Ultimate Miles Morales could be considered different characters)
If a character has multiple personalities, they should not be considered distinct. (Ex: Marc Spector and Steven Grant are different aspects of the same character. Sorry, I couldn't think of a Spider-Man example.)
Let me know if there's any other questions I didn't consider, and send me your finalized list by
June 17th
.