Administrator
(He/Him)
Staff member
Moderator
A very merry cowabunga to all you teenage mutants and hero ninjas. We're here to talk some turts! Those turtle boys ain't been cutting no slack for thirty years now and, despite being a property so much of it's late-80s/early-90s era, it's managed to stay vibrant and relevant by way of many revisions and reinterpretations. Them turts been in loads of TV shows, movies, comics, video games, and live rock bands. It's a ton of stuff! A ton of wacky wild over-the-top fun and crazy stuff! As elder millennials, we love it. We eat it up. We want to celebrate everything from the tuning fork on Krang's robot head down to the banana peel on Muckman's toe.
So send us your favorite TMNT stuff! We originally had talked of doing the traditional Top 50 Characters, because you know Turts got loads of insane character concepts, but we realized that would leave out so much stuff that makes Turtles Turtles: Donnies blimp and Dimension X and Baxter Stockman's Gun That Shoots A Flicky Finger and all sorts of wonderful miscellanea that would be excised in a characters-only list. By all means please vote for all your favorite wooly and wild wackos but also anything else you love from the TMNT universe. All we ask is that you constrain your votes to things that exist within the fiction, rather than the media themselves. As great as Turtles 4: Turtles in Time is, you wouldn't vote for it. You might, however, vote for a large fruit in the early morning or pizza boxes adorned with big cartoon bombs. You get the idea.
One other note of consideration: because we don't want this list to be filled with 7 different versions of Mikey and 16 of Raphael we're considering a vote for a particular character as a vote for all expressions of that character across all media.
Voting is open until Midnight Easter on March, 16th.
Please send your list of 25 trutle things to
@Dracula
with your #1 pick clearly delineated.
So polish up your twin sai and get the pizza thrower some gas cause we're going through the top 50 most badcial and radatious Teenage Mutant Ninja Turtle brickabrack, miscellanea, and farrago. Cowabrunga!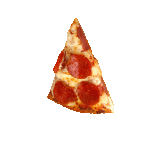 ​