_________________________________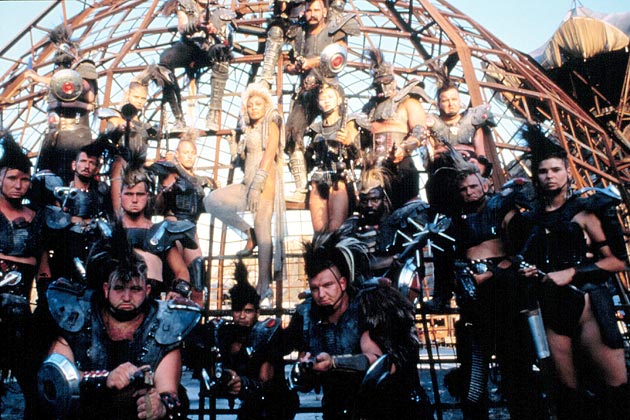 __________________________________________
Welcome to the Thunderdome! The first Thunderdome of the new forum! If you are new to the actual activity for some reason, here's the deal: The Thunderdome is a voting based activity were various things are pitted against each other. How about I try to break it down to keep it simple:
1) We are given a topic, usually musical in nature (more specifically usually video game music, though others have been chosen. And I have some ideas that go beyond general music, though I doubt people are as interested in my idea for a "movie trailer" thunderdome).
2) People are invited to submit songs or musical pieces they like that fit the topic before a deadline (you may be told the limit of how many you may submit and it is not uncommon for that number to grow during this process)
3) The entries are randomized and pitted against each other where you must choose (usually) one of the two songs. Usually its two matches a day. Just pick the ones you like best from the two matches.
4) This goes on until there is only one entry left!
I hope I explained it clearly. But anyway, we aren't at that part yet. We are at the part where we must decide our topic and with that our host. You must choose between...
Best Video Game Music Elemental Domes
(Host: RT-55J) - A four quadrant dome. Four elements are chosen and music is too be chosen within those four elements in four elemental music contests. An exciting experiment in the new era of dome.
Game Over Dome
(Host: Falselogic) - We are in with the new, but every new beginning comes at the heel of an end. A perfect way to say both hello and goodbye!
General BGMF Thunderdome
(Host: Issun) - The simplest of domes and a good way to start the new Talking Time with a completely open to video game music in general. I have no idea what the f stands for. Is... is it fuck?
Mega Microdome$
(Host: Bongo) - A unique thunderdome Bongo has been pitching for a while, the premise would be that all of the other thunderdomes submitted would be done in a mini-mode (fewer entries, shorter games and a bunch back to back in quick succession). A fun new way to kick off the new Talking Time
Shuffledome
(Host: Johnny Unusual) - Take whatever music playing device you use. Go to "songs" and hit the shuffle button. You MUST nominate the first five songs in the order they appear in. Even if the choices are kind of embarrassing. Don't back down, let your freak flag fly! Another new kind of dome for a new kind of Talking Time.