Huh… what's this?
That's strange, an old movie ticket. Oh, there's some information on the back; for one showing only, world's greatest adventure movie film festival at the world's first adventure themed movie theatre. Opened 1937, still undiscovered by audience…
That's a strange brag. Also, this ticket is old so it might be wrong. Still, a movie night sounds fun. Let's see if I can find this theatre. The name is "The Casus". This is a Latin word so it's probably… important? Or just assuming Latin has some sort of weight. Can't find much online except that apparently it at least exists on paper. It seems many copies of adventure movies are constantly being ordered by never returned. Which might mean it's also the greatest library of adventure movies. I'll have to do some research before I head out but I guess. Researching the movies themselves might help to.
So, here's what I need; let's prepare me for my own private film festival which will get me hyped for this adventure! How about you all send me a list of your favourite movies. It's clearly the smartest way to find a hidden movie theatre that's doing even worse business than… current movie theatres.
Adventure is one of the most straightforward genres there are and yet kind of vague. Where horror and comedy are about specific emotions, even the Wikipedia gets a little vague saying it's about "danger" and a "sense of excitement". Arguably, ANYTHING could be an adventure but not everything is, is it? To me, it's about having the audience, the characters or both taken away to somewhere exhilarating, whether it be a setting foreign to our experiences (like a Star Wars) or a familiar setting becoming new and exciting (like E.T.)
Again, I understand what YOU might qualify as an adventure movie might differ but I'm going to try to keep it wide open. Think My Dinner With Andre is an adventure into the dueling minds of two friends, sure. Just go with what YOU feel qualifies… though I do have a few requests.
Preparing for the quest!
1. Choose your top 25 adventure movies in order from favourite downwards.
2. PM them to me
3. Each placement on your list will be represented by points. #1 is 35, #2 is 34 and so on until the end.
4. I will tabulate the scores and then draw up a list based on everyone's collective points.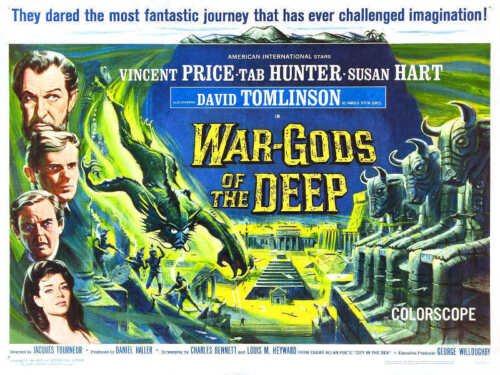 So, what counts as an adventure movie?
Sure this might sound inherently obvious but there's definitely a lot that is open to interpretation so allow me to clear things up.
It must be a full-length movie. I'll make some exception for some really old movies from back when about 60 mins was reasonable but I mean a feature, not a short. For the sake the theme, I might let you include a film serial but I strongly doubt you will vote for that. This said, if I'm wrong, have at it.
Like I said, the term adventure can be broadly open to interpretation but I will ask you to go for one that you believe counts. Just follow your heart.
"True stories" can count. Documentaries… yeah, I think that's fine, if it is in an adventure mode. And if you think Grey Gardens is an adventure…
Does that pretty much cover it? Well, don't let the rules get you to overthink things too much, these are just basic guidelines so we are on the same page. So please get cracking and try to have your list sent in by the 15th of January. Of 2023.