A Bard Named SPOONY
(He/Him)
As a fairly recent board-gamer I've been using standard default storage for the most part, but I recently learned foam board inserts are a thing, so I spent a weekend making one for my new copy of Elder Sign: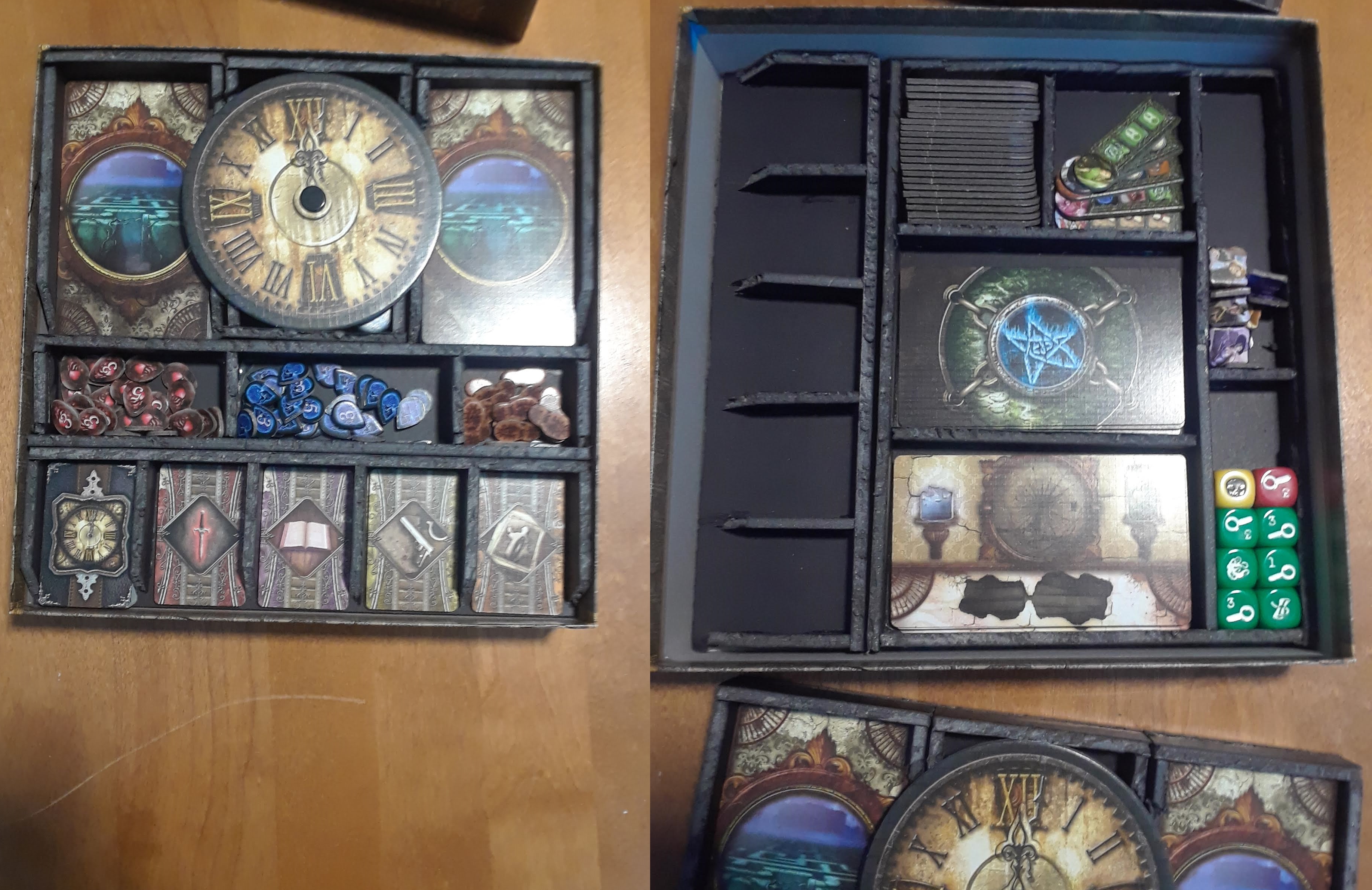 There's a little bit of lid lift because I'm bad at measuring, but otherwise it keeps all the pieces organized without the need for baggies, with extra space for expansions if I ever buy them.
I've also made a custom insert for my copy of Tiny Epic Dungeons, but I used cardstock there instead of foam board because there's just no extra room, even in the two boxes: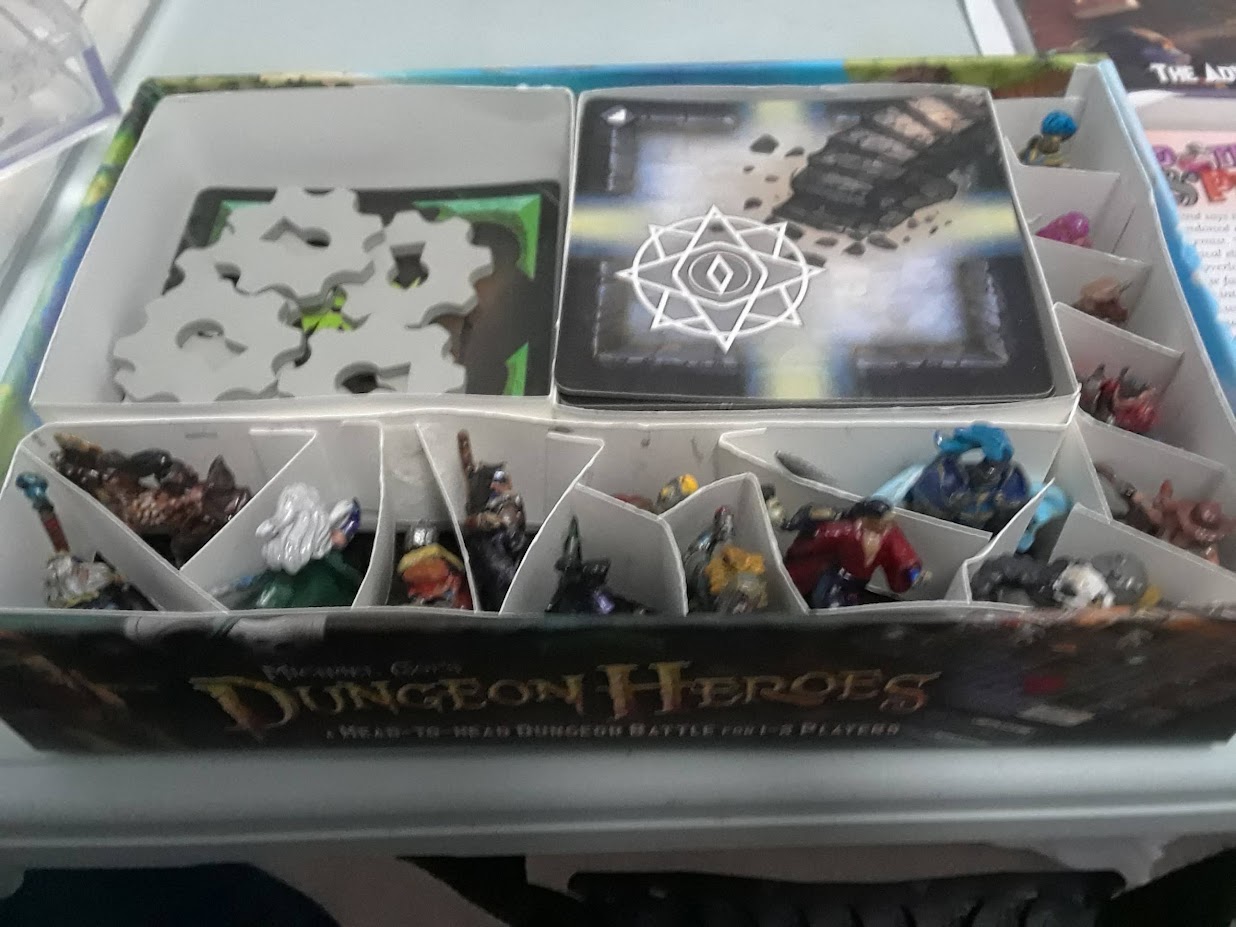 I have all the miniatures and the dungeon, item, spell, goblin, and minion cards, along with the disarm tokens, stored in the main game box. The character dividers are a bit jank, but my priority was to fit them all in one space but with something between them so they won't knock about, since I went through all the trouble to paint them.
Once card pile is taller than the other, since the shorter card pile contains all the expansion cards, I suppose I don't strictly need to keep them apart but eh, it works this way.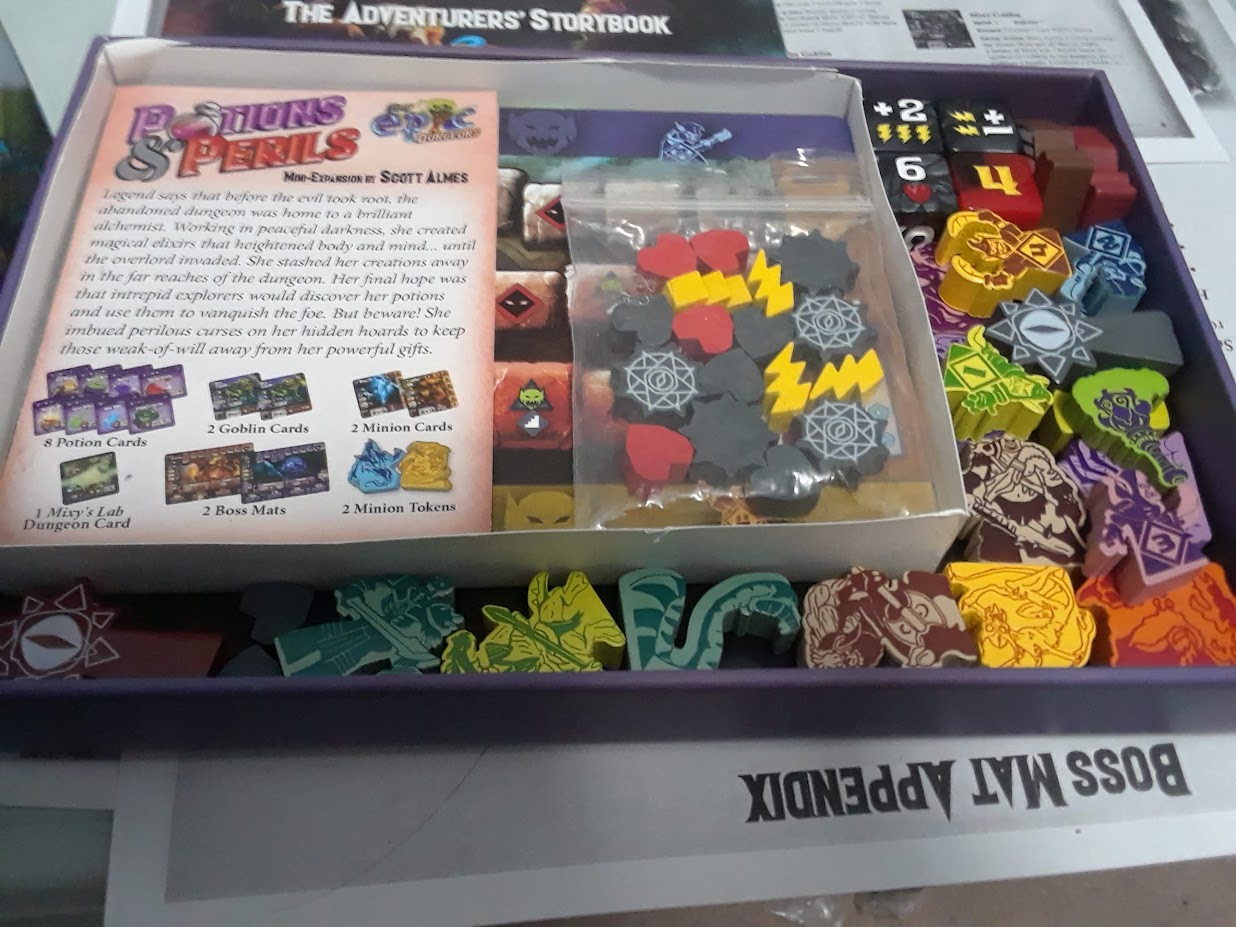 And I have all the various meeples and the character and boss cards in the expansion box. I do have some extra room which I may use for the extra boss meeples if I decide to get them once they're back in stock, but otherwise space is tight. I still use a baggie for the smallest wooden pieces
So what about everyone else? Do you bother with custom inserts, or are the default baggies and rubber bands enough?