I thought there was a general arting thread but I guess not? Anyway here's a place for me to throw random stuff.
Earlier this year I took up acrylic painting and I'm quite mediocre at it! When I'm not doing generic Bob Rossian landscapes or painting a picture of my parent's house for Mother's Day (hush) I occasionally try to go more video-gamey. Most of the time it doesn't work, but I did paint a pretty decent Crystal Tower (FFXIV) awhile back, which isn't the easiest thing to scan since my personal scanner is a garbage pile and I wasn't sneaking a canvas into work to use the one there, but here it is all the same: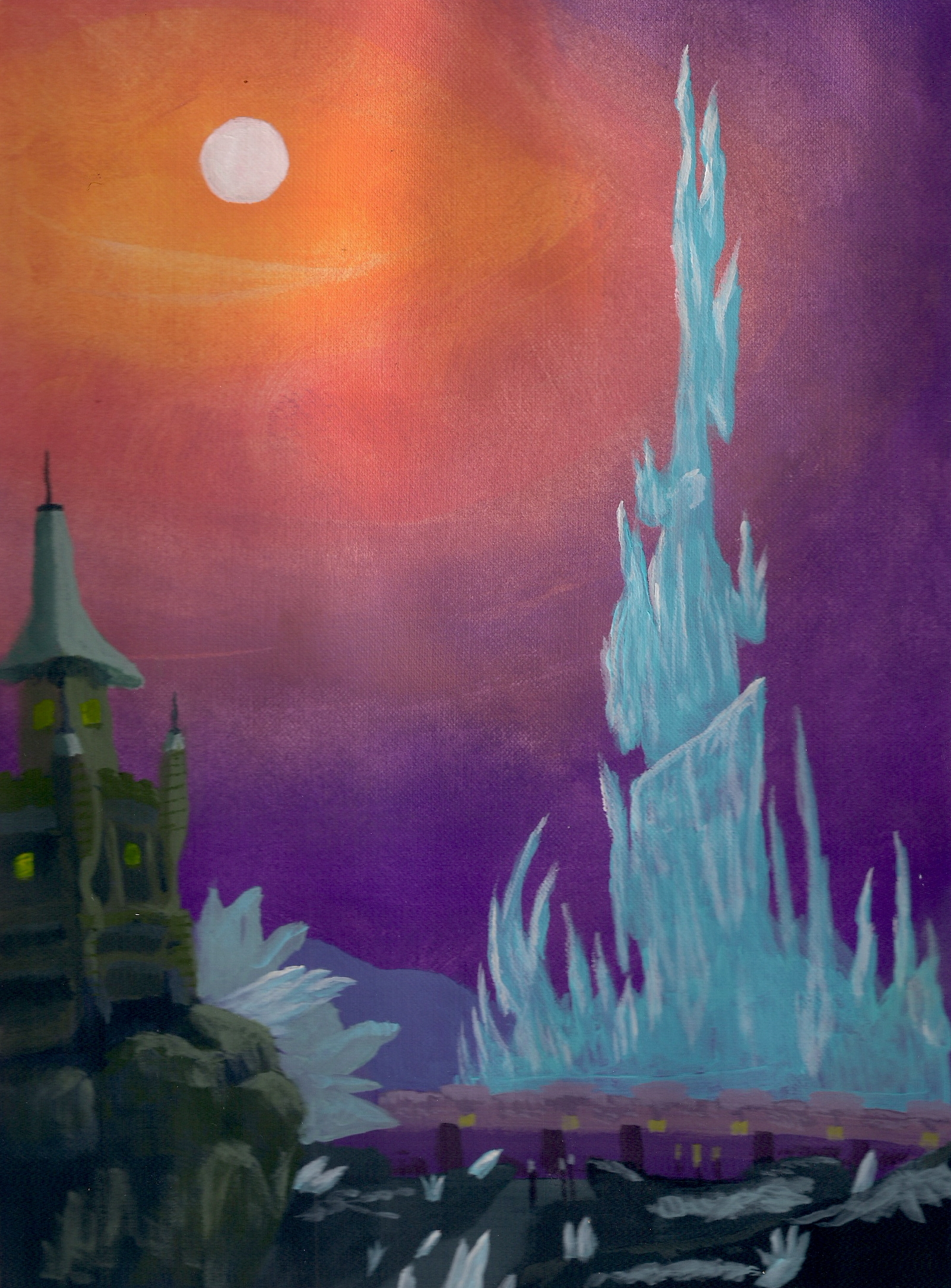 I've gotten better at perspective and distance since, mostly I painted this because I was struck by the jagged, irregular shape of the tower and wanted to give it a shot.
Also I've been sketching lately and trying to work on my anatomy, but when I'm not doing that I'm drawing more cartoony versions of characters. Here's Terra's angry pose: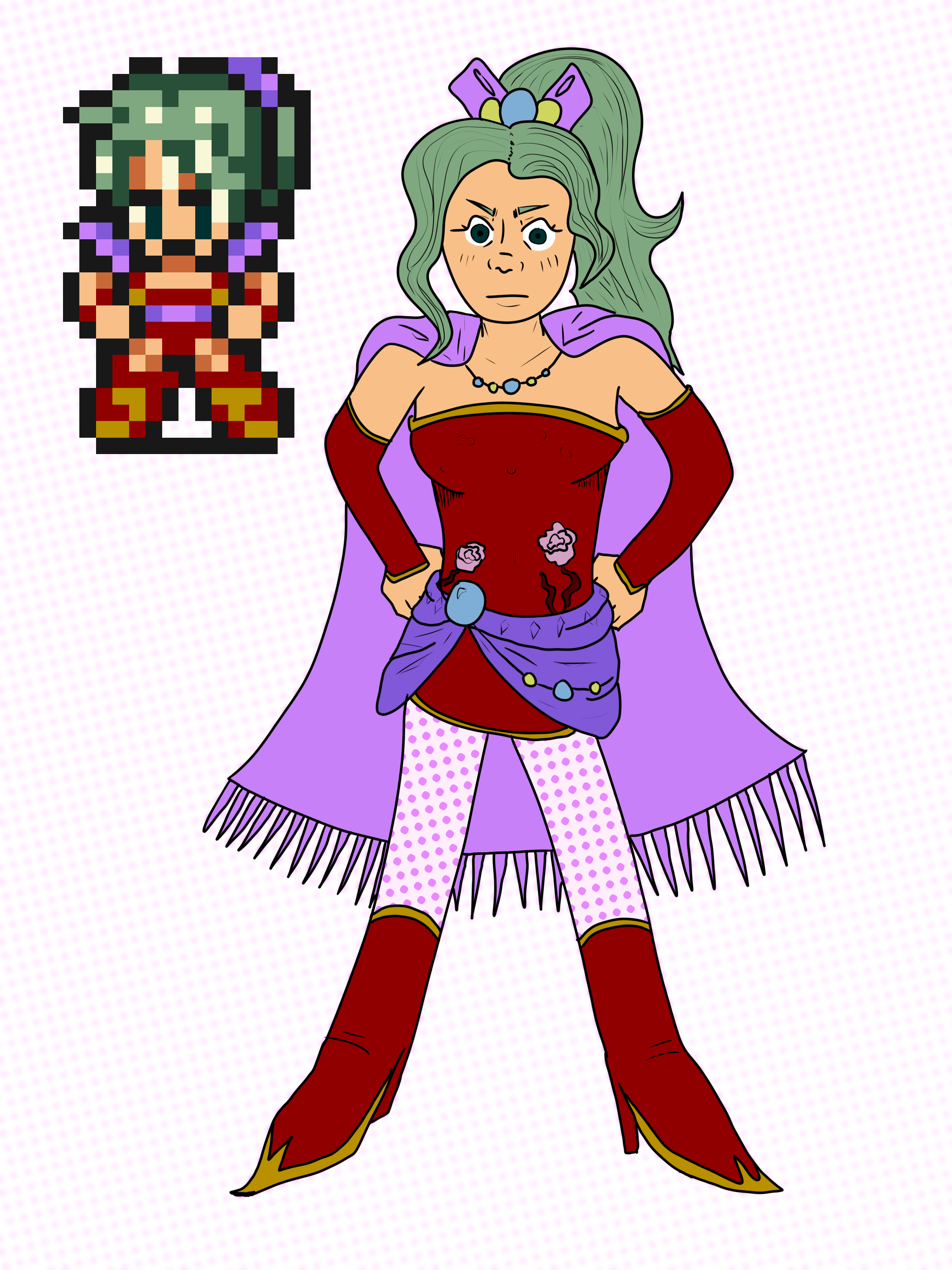 Flat colors, with (most of) the same colors on her sprite, though with a simplified design closer to her official/Dissidia outfit (the cape, mostly, but also polka-dot pants). I still suck at hands, so I cheated and hid them behind her hips.
Maybe I'll post more??? I've just been in an arty mood lately, I'm hit with those now and then. But this time I'd like to, I dunno, get good?