No topic too insignificant for Talking Time, eh?
Anyway, Atari now controls the rights to a dozen Stern games, two of which gamers know very well (Berzerk and Frenzy) and the other ten they likely don't know at all. It's interesting to me as an older gamer, but beyond that, it gives me an excuse to show off this rather... fascinating interpretation of Berzerk by Milton Bradley's Canadian division.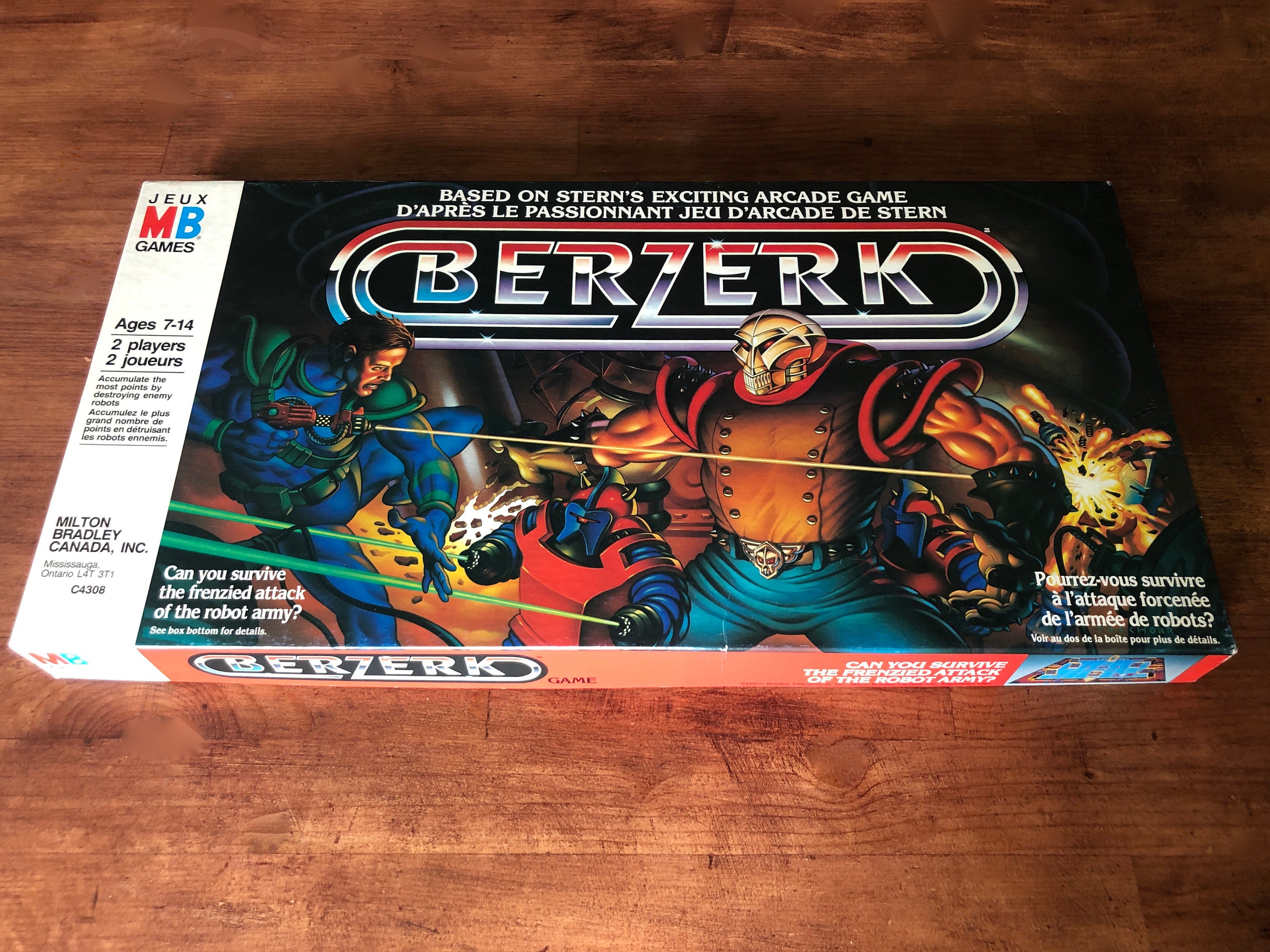 ...is the middle robot Evil Otto? Because that took some... uh, imagination. He looks like he should be riding a mechanical bull.