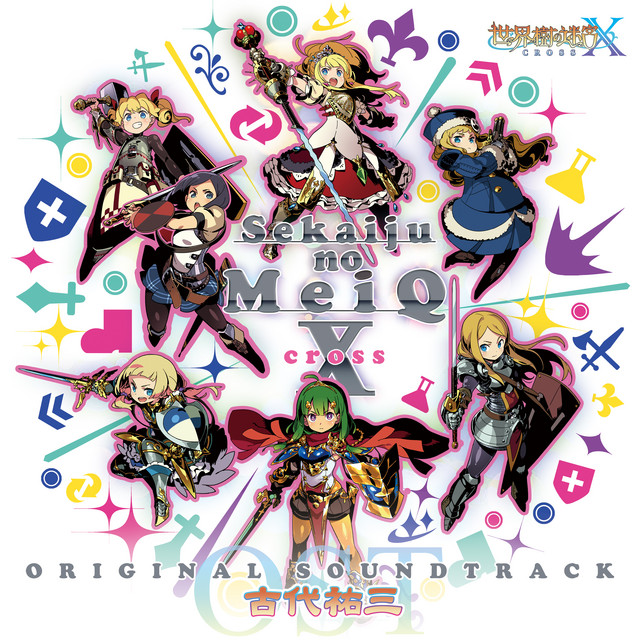 The series is apparently dormant, and there's been some talk
elsewhere
, but it still feels wrong for the new board not to have a dedicated thread for
Etrian Odyssey
. So here we are. Talk about anything and everything pertaining to Talking Time's favourite dungeon crawler!
For my part, I recently started
Etrian Odyssey 2 Untold
(classic mode, natch). I'm not very far in yet (only just made it to the second stratum), but I'm having a good time.
After my very rigid party composition in
IV
and
V
— where each character did one specific thing and little more— I thought I'd try making a party that was a bit more flexible with their roles, and without a dedicated healer type. After a cursory look at the classes I landed on a party of Landskneckt, Beast, War Magus, Gunner and Alchemist. Unbeknownst to me was that a) Beast and Gunner both have a healing move and b) Gunners also have elemental attacks, so there's some redundancy going on here, and I'll probably I'll rework things at some point. But right now, this party is a lot of fun and very effective. War Magus is proving to be an interesting twist on the healer archetype, doing their best work not in getting people up to full but in preventing them from being in danger to begin with; combine that with Beast, who can very effectively redirect and soak damage, and my whole outlook has changed from reacting to damage taken to anticipating and mitigating the damage taken in the first place. It feels good, and it's effective: my party is almost never in any serious danger.
Although that may be less due to my genius and more to the generous difficulty of this game. It's been quite easy going so far; not even the stratum boss was a threat (I took it down on my second try… and first was only a bust because I didn't take out the FOEs in the chamber beforehand). I know I'm still early, but I remember the first stratums in both
IV
and
V
having teeth, and their bosses tripping me up for some time. Much as it's nice to not get roadblocked, I do miss that friction a little. Hopefully it'll ramp up a bit from here on.