Techno-Threadcromancer
(they/them)
Welcome to yet another Let's Play from myself and Sierra On-line. This time I'll be playing Conquests of Camelot: The Search for the Grail. While still a Sierra adventure game (with lots of deaths and dead ends that the game is known for) this one is not a mash-up of fairy tales like the King's Quest series nor a spoof like the Space Quests. This game takes as its focus from the collection of stories that surround the King Arthur Legend, centering on those pertaining to the holy grail. The game was the designed by
Christy Marx
who also worked on such cartoons as Teenage Mutant Ninja Turtles, Jem, Conan the Barbarian, GIJOE, etc. If you're familiar w/ a cartoon property from the 80s or 90s she probably worked on it at some point.
From Mobygames:
It is the ninth century, and Camelot, the legendary castle ruled by King Arthur, has fallen under a curse. Famine and drought plague the kingdom because of the love triangle between the king, his wife Gwenhyver, and the knight Launcelot. It appears that only the mysterious Holy Grail can restore Camelot, and three knights - Launcelot, Gawaine, and Galahad - embark on a journey to find it, and soon disappear without trace. King Arthur leaves his castle in search of the missing knights, hoping to locate the Grail as well. His quest takes him to real and mythical locations in England, and later to Jerusalem and other areas of the Holy Land.
Here is the box (my copy):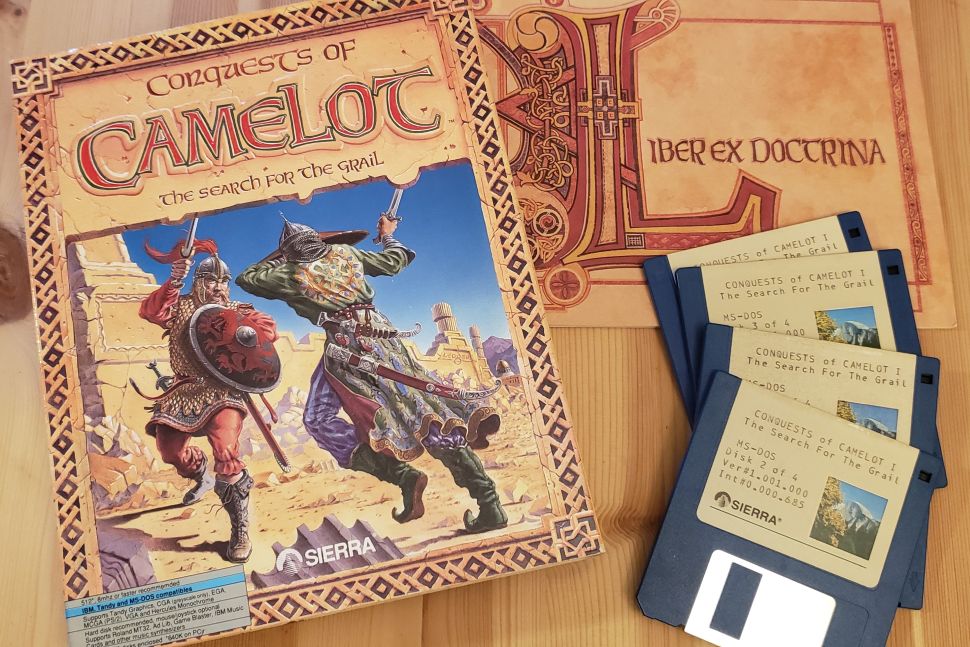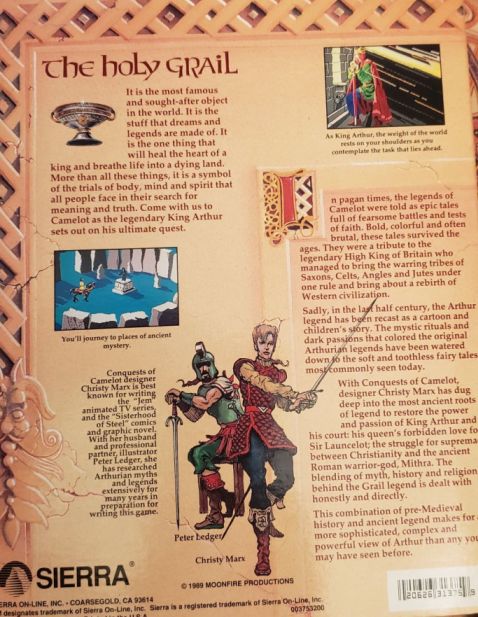 Aside from the manual (seen in the first picture above), which serves as the copy protection, the box contains an map as well: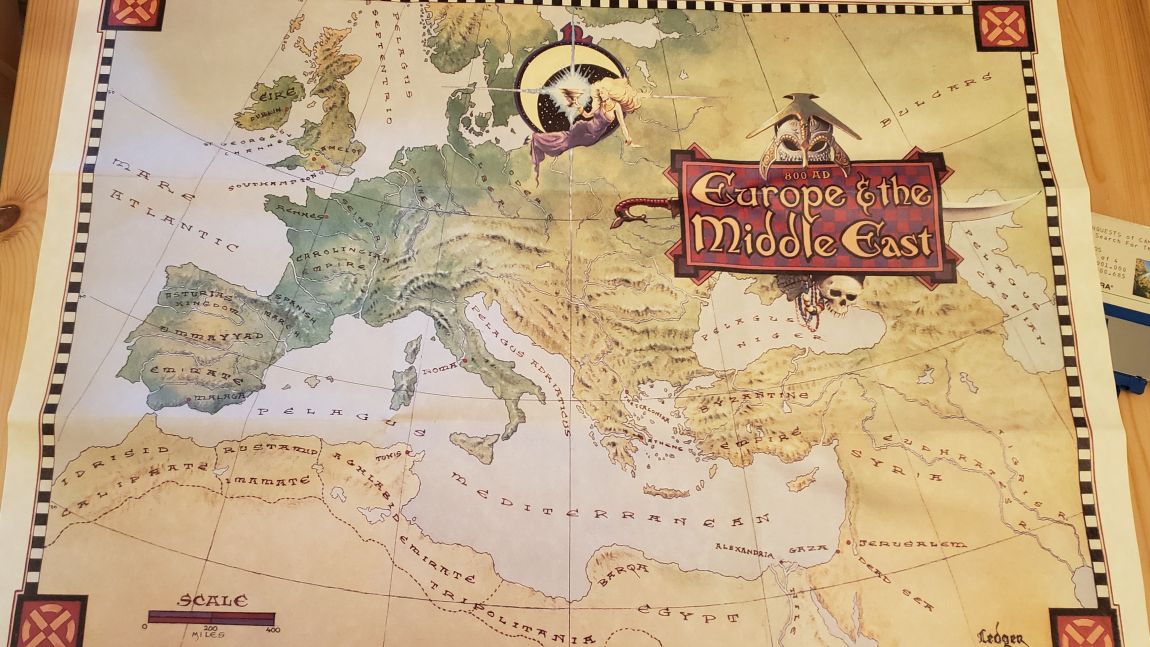 Unlike the other Sierra games I've LPed I have never completed Conquests of Camelot. It has been so long since I played that I don't recall how far I ever got in the game.
For this playthrough I'll be making my best stab at the game, with your help if I'm lucky, and seeing how far I can get. If I complete it on the first run and there is interest I'll go through the game again with a guide and get aim for perfect scores.
No, point in waiting any longer! Let's get Playing!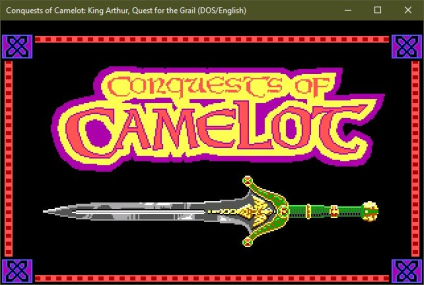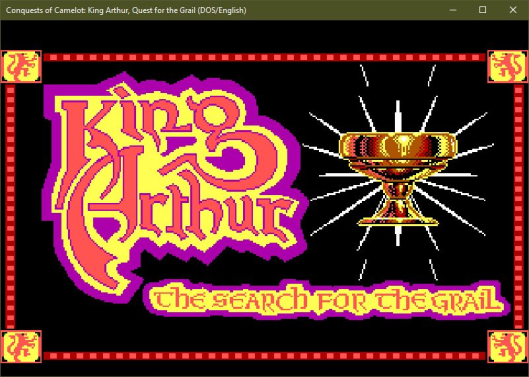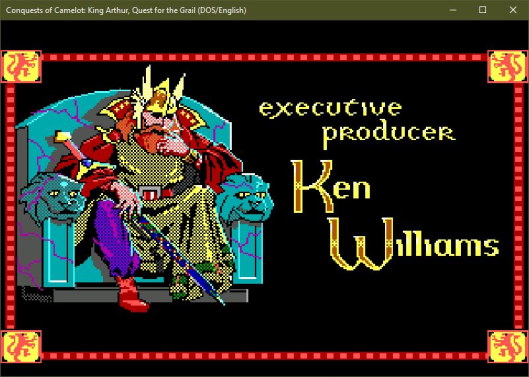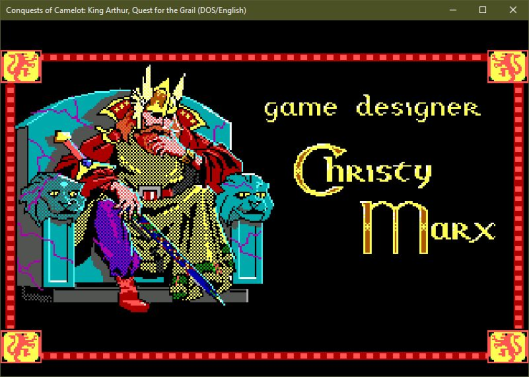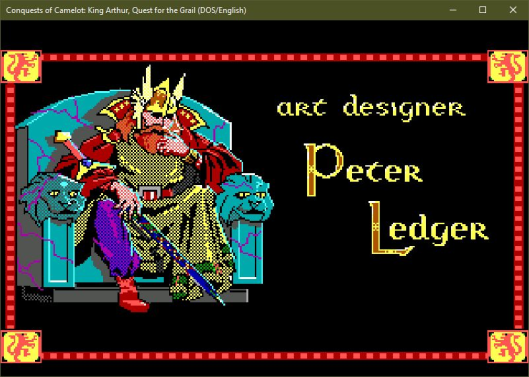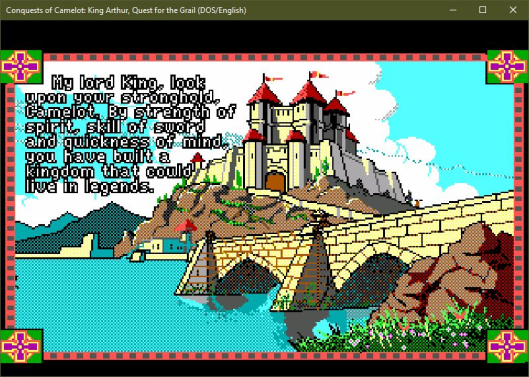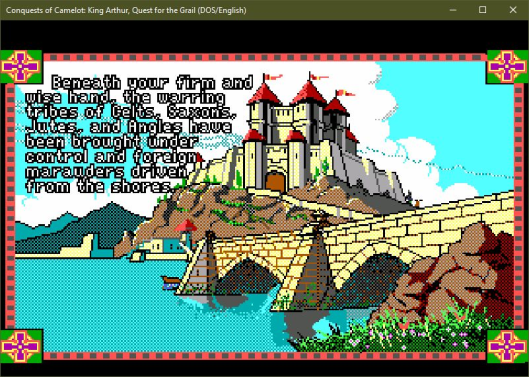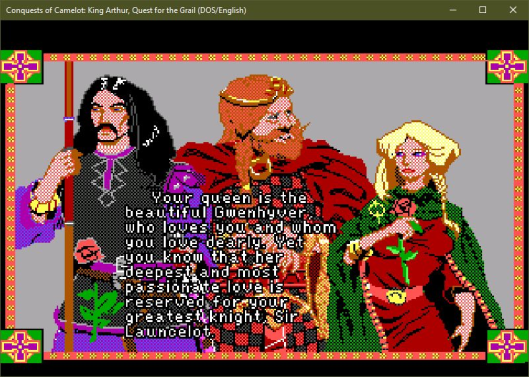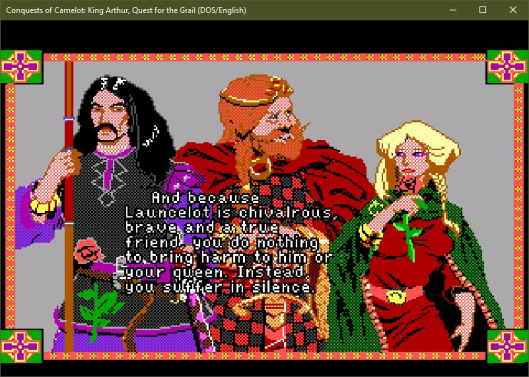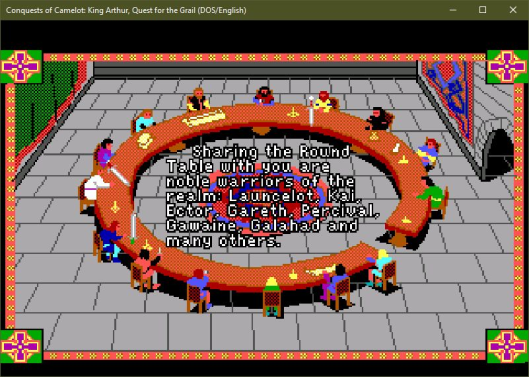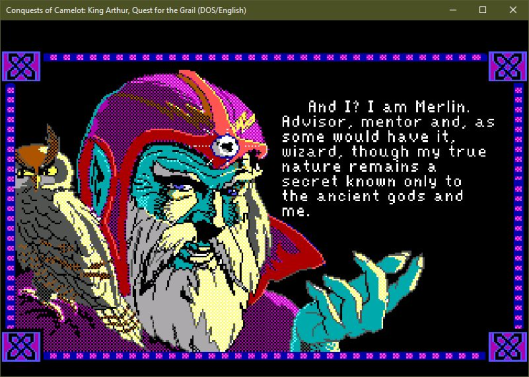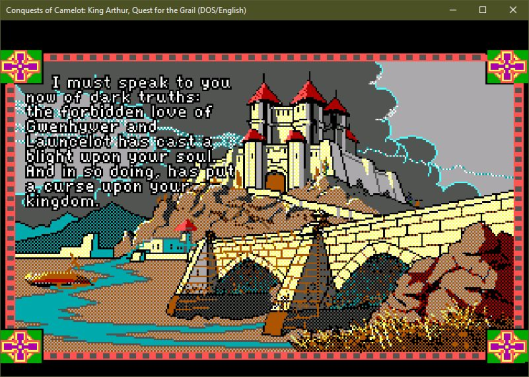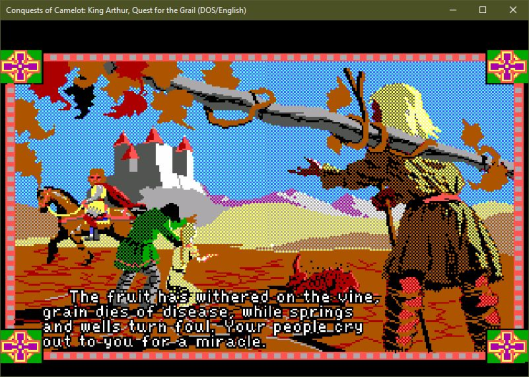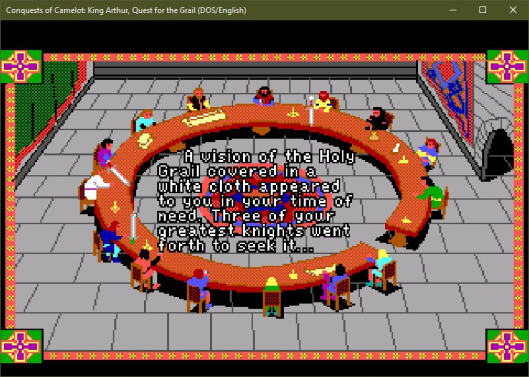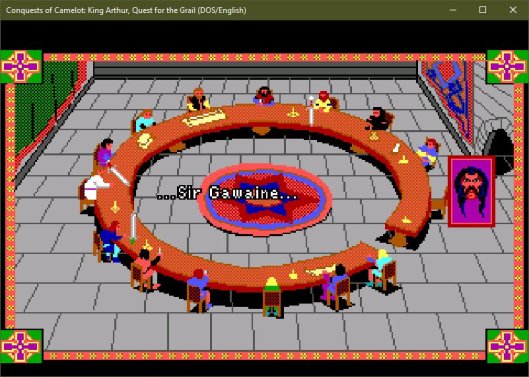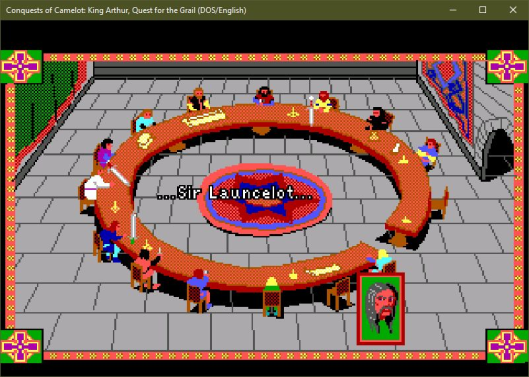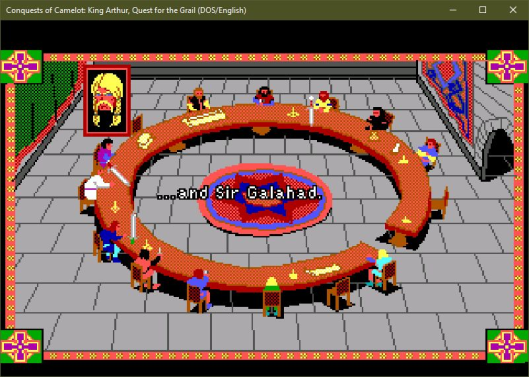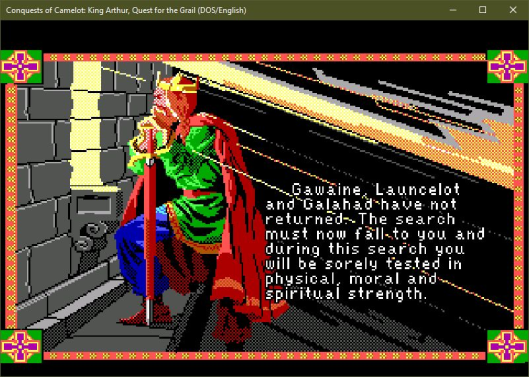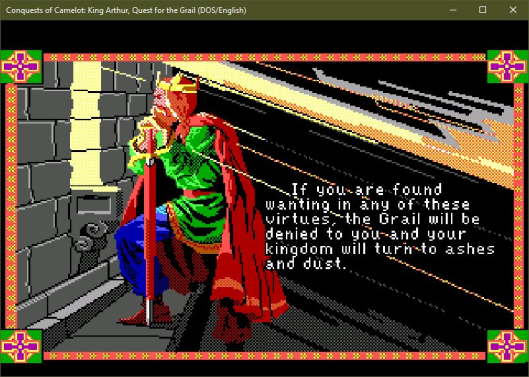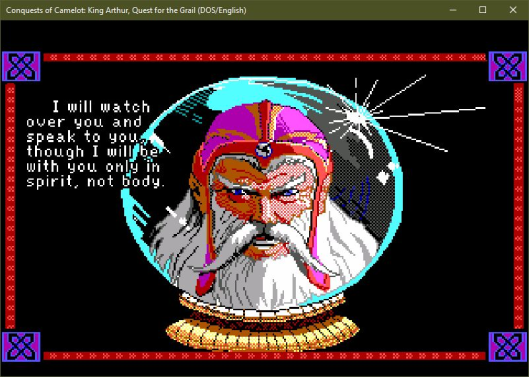 With that the game begins w/ us taking on the role of King Arthur in his castle, Camelot. We've got a couple of options here: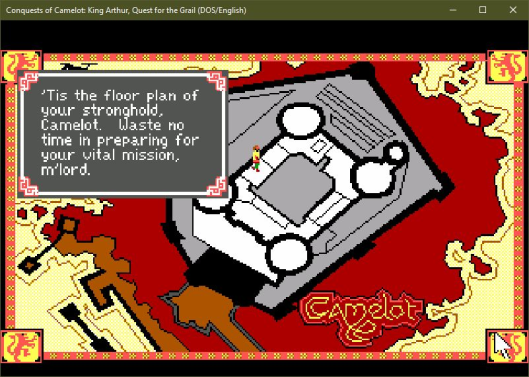 Visit Queen Gwenhyver in her Bower (room below the northeastern tower)
Visit the Treasury (The southeastern tower)
Visit Merlin (Southeastern tower annex)
Visit the Chapel (Northwestern tower)
Leave the castle
Looking forward to playing this with you all!