Back on 9/9/99, there were a couple minor releases in the Video Game world. Sure, Final Fantasy dropped a game, and Sega released their hardware swan song, but I bet you didn't know a little web game called Planetarium also came out that day? Unlike Squaresoft and Sega, Planetarium is in exactly the same form that it was 22 years ago.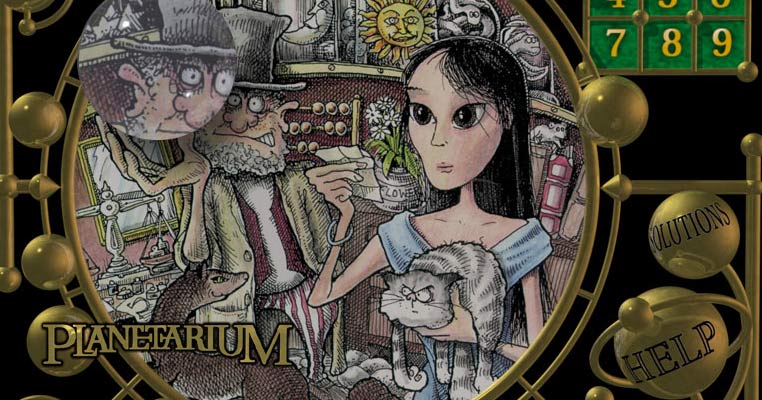 Planetarium: an on-line puzzle story in twelve weekly instalments.

www.beholder.uk
Planetarium is an online puzzle/riddle/storytelling experience, one that is brand new to me. I was delving into old Adventure game websites, saw a link to this, and was extremely happy that it still up and running. It doles out its story and puzzles in chunks, one a week, over 12 weeks. To start the clock, you create an account, and then in 7 days, you can progress to the next part of the story. There are various riddles and puzzles, three in each week, plus a Major puzzle that appears to draw from everything. You may or may not have all the information for a puzzle in one week, and you can always go back and change your answers up until the end, when you're Frozen and you get the solutions and the end to the story. One week later, it removes your account forever, so you lose access to the solutions.
Here's a warm-up puzzle
to get you in the mood, not part of the main game. I'd seen this logic puzzle before, but still got it wrong!
I just created an account, and put in some answers for a couple of the sections. They're probably wrong, and I'd be interested in taking this as a Group Project, if people are interested. We could talk through our reasonings in spoiler tags, and I could update one account, or whoever's interested can try their own answers.
Let's try to figure out what's up with the Weasel and Tripod, the three-legged Cat!